ESG Manager, Palmira Capital Partners GmbH
Sujay is an ESG due-diligence expert, with over 3 - out of 6 - years of relevant experience in private, international, and non-profit organisations and specialisation in Sustainable Transformation from the Technical University of Munich. He began his career as a software engineer and transitioned to one in sustainability after it dawned upon him that engineers should play a vital role at the forefront of climate action. As an ESG Manager, he is strengthening the advisory offshoot (RESC GmbH) of Palmira Capital Partners - a German real estate investment manager for distribution warehouses in Northern and Central Europe - and overseeing the implementation of ESG measures across their assets.
As part of the Global Shapers community (a World Economic Forum initiative driven by young professionals) in Munich, he co-founded the 'Climate Cafe' project to strengthen the dialogue on climate change. He has frequently championed the cause of energy transition at different public forums. He was invited as a "Young Climate Innovator" by the World Bank Group for their Innovate4Climate conference in 2021.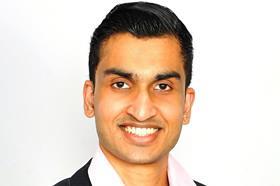 My Sessions
Five "musts" to implement an ESG culture
Wednesday 7th June 2023, 14:30 - 15:15 BST