English Rugby World Cup Winner and British & Irish Lion.
Steve Thompson, MBE, a Northampton Saints legend making 195 appearances over a 9 year period, played in the 2005 British & Irish Lion tour against New Zealand, and made 73 appearances for England, including the World Cup final in 2003. A World Cup winner, Steve is admired by the international rugby community, he is regarded as one of England's best ever hookers.
Steve's story begins at the age of 15, which is when he first picked up a rugby ball, he won the Heineken Cup with Northampton Saints, played rugby in France, broke his neck twice, played rugby in Leeds, played a game for Wasps, had an inspirational international return before retiring to Dubai where he lived for 8 year.
Thompson was diagnosed in 2020 with early onset dementia, which he says is most likely to have been caused by a brain condition called chronic traumatic encephalopathy (CTE), a degenerative disease caused by multiple head impacts, known as sub-concussions. He was part of the generation that were playing when rugby turned professional in 1995 and tells BBC Sport he "believes protocols at the time around concussion and full-contact training were not safe".
Thompson is on a mission to promote safer rugby, including less contact training, a longer stand-down period for players returning from concussion, and a process of brain scans.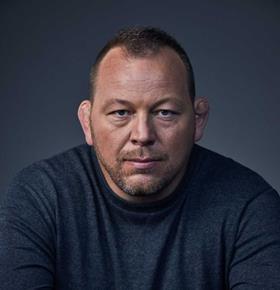 My Sessions
The Heart-Wrenching Impact of Contact Sports & Our Campaign to Mitigate Risks in Sport
On 18th October, #RISK Sport will bring together Steve Thompson, ex Rugby World Cup winner and Alix Popham, Welsh former Rugby Union Flanker, to shed light on the risks associated with contact sports.
Both ex Rugby Players have become prominent advocates for player welfare and well-being and are among the 185 athletes suing rugby union's governing bodies for negligence, claiming that playing the sport caused brain damage. Steve and Alix will share their personal journeys delve into the inherent risks involved, such as concussions, traumatic injuries, and the long-term impact on mental health.
Drawing upon their own experiences, they will discuss the importance of understanding and managing these risks effectively and discuss various strategies and initiatives that can be implemented to minimize the likelihood of injury and provide a safer environment for athletes.
Day 1: Wednesday 18th October 2023, 14:00 - 15:00 BST