Anti-Financial Crime Professional, CAMS, CGSS
Shawki is an anti-financial crime professional operating out of Beirut-Lebanon as MLRO & head of AML/CFT & sanctions division in a local bank. In addition to his CAMS & CGSS certifications from ACAMS, he also holds a Combating Financial Crime (CFC) certificate from Chartered Institute for Securities & Investment (CISI)-London. Alongside the current MLRO function, Shawki is a university lecturer at École Supérieure des affaires (ESA) & speaker/trainer at Union of Arab Banks (UAB), ACAMS, Romanian Banking Institute (RBI), Governance Dynamics (UAE), and other institutions tasked with countering money laundering and terrorist financing. As Subject Matter Expert (SME), he had conducted many consultancy-training workshops aimed at building and strengthening capacities of FIUs and reporting entities to counter illicit financial flows and mitigate financial crime risks across MENA, GCC & East Africa regions. Shawki's contributions to the anti-financial crime literature are also reflected in his articles published by KYC360-UK addressing a myriad of AML/CFT topics.
On the academic level, he holds a Master's degree in Public Administration from the American University of Beirut (AUB).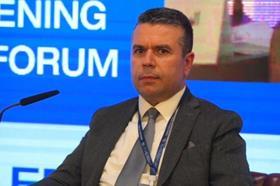 My Sessions
FinCrime Update: The Complex Web of Financial Crime in Late 2022
Stream 1, 29 September, 14:30 - 14:55 BST