Compliance Officer, Anker Insurance Company
Rutger Veenstra is a Dutch compliance officer with over three years of experience in the financial services industry. He graduated from the University of Groningen with a masters degree in Law and started his career at the biggest trust company in the world (TMF Group). He currently works for a Dutch insurance company.
As a compliance officer, Rutger's main responsibility is to ensure that his organization complies with all relevant laws, regulations, and industry standards. He conducts regular risk assessments, develops compliance policies and procedures, and provides training to employees on compliance-related issues.
Rutger is known for his attention to detail and his ability to stay up-to-date with the ever-changing regulatory landscape. He is also skilled at building relationships with stakeholders both within and outside of his organization.
In his free time, Rutger enjoys traveling, reading books and going to the gym.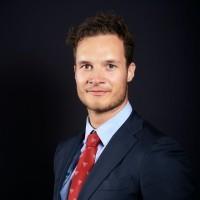 My Sessions
EU Anti-Money Laundering Law: What You Need to Know
Tuesday 6th June 2023, 14:30 - 15:15 BST