Head of Client Engagement, Founder of Women in Risk & Control
Rupal Patel is a Risk & Control Leader, Board Advisor and Diversity & Inclusion Champion.
As the Head of Client Engagement and a vital member of the Acin Leadership Team within a Series B Fintech company specializing in the digitization of non-financial risk for banks, she plays a pivotal role in driving innovation and connectivity within the industry. Additionally she is a board advisor to Zenitech; a consultancy known for its transformative technology solutions for businesses.
In 2021, Rupal founded Women in Risk & Control, a collaborative industry initiative to positively impact gender diversity in Non-Financial Risk Management (NFRM) at senior leadership levels.
Rupal is a frequent speaker at industry events, chairs industry roundtables, industry events and contributes to thought leadership articles, demonstrating her commitment to advancing industry knowledge. She has developed pioneering techniques in data driven dynamic risk management and is an advocate for technology and AI to revolutionize risk management.
Prior to her current role in fintech, Rupal amassed a 20-year career in Global Markets with Tier 1 Banks, including Bank of America, Deutsche Bank and Goldman Sachs. Her multifaceted roles spanned Operational Risk, Compliance, Front Office Controls & COO, Finance – Independent Price Valuation / P&L Management, and Operations.
She has excelled in leadership positions, leading teams through complex challenges ranging from pricing illiquid instruments to overseeing large scale regulatory implementation of MIFID II, MAR, and SMCR, to name a few.
Past accolades include Women in Fintech Powerlist - senior leaders category and Women of Fintech - Shining Star.
Rupal's personal interests include running, yoga, a newly passion for Formula 1, and a love for travel.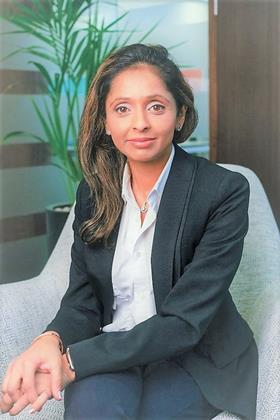 My Sessions
Inspiring Women; Supporting Female Representation is critical for the future
Day 1, Wednesday 18th October 2023, 15:00 - 16:00 BST
ESG Theatre