Leadership and Keynote Speaker and member of the Data Science Research Centre at University of Derby
Richard Self worked in the aerospace sector for thirty years supporting the business with innovative systems solutions and matching technologies to business needs.
He then made the transition into academia in 2002 at the University of Derby, where he now has small teams of Undergraduate and Masters students researching to identify the best frameworks of questions for evaluating emerging and advanced technologies for gaining business value. He is currently working on the success and failure factors for AI and machine learning implementations.
Richard is a regular invited keynote speaker at UK and international business conferences where he always provides the audience with the important questions for evaluating their business needs and technologies.
He is the lead academic on a KTP with Aquis Exchange which focuses on the use of AI and machine learning to detect potential market manipulation.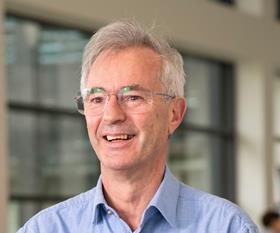 My Sessions
The Role of AI in Cybersecurity: Opportunities and Challenges
Stream 1, 24 January 2023, 12:15 - 13:00 GMT