Head of Business Data Governance Risk ABN AMRO Bank N.V.
Renske is Head of Business Data Governance for Risk Management at ABN AMRO. In this role she is responsible to drive data management expertise within the Risk organisation, and contributes to the transition to make Finance and Risk decisions in the bank data driven. This will help the bank to accept, mitigate or avoid Risks and creates Financial statements based on detailed information. An important part of the transition is to translate all regulations, reports and risk models into data needs that the organisation needs to organise in detail in its client contact, processes and systems. Renske and her team also ensure this is done in compliance with relevant risk data regulations such as BCBS239.
Renske re-joined ABN AMRO in 2016 after having worked for an international commodity trader following the start of her career with the bank. She brings 18 years of experience in audit, control and risk functions. Her focus is on enabling organisations achieve their goals by unlocking the value of risk data.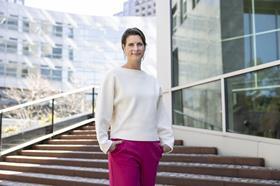 My Sessions
Risk Radar - Unveiling Critical Trends in Risk for 2024 and Beyond
Day 2, Thursday 28th September 2023, 14:00 - 14:45 CEST
Financial & Compliance Theatre