Partner, Galadari Advocates and Consultants
Raka is head of the firm's IP and Data Protection practice and has almost 17 years of Middle East experience. She is highly renowned on the market for being prompt, efficient, having a 'personal touch' and her pragmatic approach to highly sensitive and complex data protection and privacy issues matters.
Raka's clients come from a diverse range of backgrounds and industries including automotive, healthcare, engineering, FMCG, food and retail.
She has a wealth of experience in high profile IP auditing and advisory roles for a diverse range of data protection issues including advertisement, consumer protection laws and social media terms. Raka authored numerous articles in various journals including "The New DIFC Data Protection Law No.5 of 2020", "UAE Data Protection Law 2021 Update: Is your company compliant?" and "The ADGM Takes Action to Protect Data as the Country Welcomes the World This EXPO".
Prior to joining Galadari Advocates and Legal Consultants, she worked at an international UK based law firm based in Dubai. Raka is an active member of the INTA Leadership Program and a regular speaker at international events such as Global Lega Tech Summit, PrivSecGlobal and others.
She is also registered as a patent agent with the Indian Patent Office. Raka has completed specialized courses in Data Protection and Privacy from the University of Pennsylvania, Patents from WIPO –Geneva, and Best Practices on Organisational Data Protection from Udemy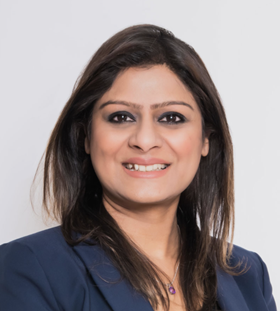 My Sessions
Data Protection in the Middle East and North Africa: Trends, Issues and Regulations
26th January 2023, 11:00 - 11:45 GMT