Group Financial Crime Officer, Domestic & General
A professional with over 15 years of experience in Risk, Compliance, Internal Audit & Financial Crime within the general insurance sector. Currently working in the capacity of a Group Financial Crime Officer for Domestic & General insurance. Formerly worked with Aviva insurance for nearly ten years in various disciplines within Risk, Internal Audit and Compliance.
My day to day involves chiefly investigation of complex insurance claims fraud cases, detecting and preventing insurance fraud, identity theft and application fraud. Providing evidence packages and witness statements to police, embedding our financial crime policies to all functions and business areas. Developing professional relationships with internal and external intelligence teams, departments, and agencies to assist in the provision of threat intelligence. Identifying the firm's most vulnerable controls to fraudsters, and tailor defenses accordingly to mitigate and reduce fraud related financial losses, in addition to supporting the business in establishing and maintaining an effective compliance culture for combating insurance fraud, money laundering, terrorist financing, bribery, and other forms of financial crime. I am also responsible for the delivery of the Fraud Response plan & Financial Crime Management policy. I undertake liaising with relevant fraud prevention agencies – IFED (Insurance Fraud Enforcement Department), Police, Action Fraud etc. and interact with other financial institutions and ABI members. I also liaise with external bodies and repairer networks to aid investigation.
Additionally:
Identifying and monitoring key risk indicators.

Using data science methods to identify high risk groups of customers.

Agreeing holistic operational responses to high value/high volume cases of potential customer fraud, to reduce the likelihood of unintended consequences.

Tracking the benefits of our actions from a customer and business perspective.
While working at D&G, I obtained my Masters in Terrorism, International Crime and Global Security from Coventry University in 2021, passed with Distinction. My work was presented in the Coventry University Postgraduate Degree Show as an excellent example of master's level writing. Gained two additional accredited awards and Foundation Charted Manager from the Chartered Management Institute (CMI) in:
Professional consulting (Level 7 Award)

Strategic Management and Leadership (Level 7 Certificate)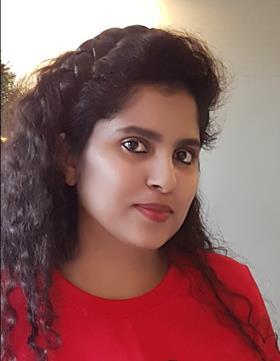 My Sessions
FinCrime Update: The Complex Web of Financial Crime in 2023
Day 1, Wednesday 19th September 2023, 14:55 PM - 15:40 PM BST
Financial Crime Theatre