Director, Investment Banking Technology – Strategic Programs, Credit Suisse
Along with her role as Director and head of Investment Banking Technology Strategic Programs, Pips is co-chair of the firm's LGBT & Ally Network which drives to encourage an inclusive work culture where all are encouraged to bring their whole self to work and to promote authenticity in the workplace regardless of gender identity, gender expression or sexuality.
Pips is a proud and out member of the Trans community, identifying as gender-fluid and non-binary and is a champion progressing LGBTQI+ inclusion and equality on a global scale. Pips was awarded a prestigious position in the OUTStanding and Yahoo Finance executive LGBT+ Leader list, shortlisted for the European Diversity Awards, the British Diversity Awards and won the Inspirational Leader category as part of the British LGBT Awards in recognition for her work and commitment.
She drives LGBT+ inclusion as a priority, ensures senior and exec board members are engaged, mentors and coaches C-Suite senior leaders on LGBT+ inclusion and is proud of each and every one of the firm's 7000+ active and engaged LGBTQI+ Allies
Pips' regularly presents to large audiences and is a prolific public speaker, partnering with many organizations, a regular panelist, presenter and media contributor raising awareness of LGBT+, Trans and non-binary inclusion, carrying out work with hundreds of organizations and official bodies.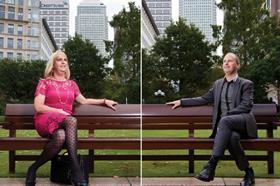 My Sessions
Unmasking Pinkwashing: Symbolic Support or Genuine Change?
20th September 14:05 - 14:55 GMT