Advisor, International Committee of the Red Cross - ICRC
Pierre has over 30 years of international experience in Cyber Security, Data Privacy, and Enterprise Risk Management.
Chief Security and Privacy Officer for Grab, which became the most significant publicly listed company in 2021 on the NASDAQ.
Chief Security Officer for Microsoft, covering the Asian/Australasian regions.
Chief Security & Privacy Officer (CSPO) for Huawei, a Fortune 200 company with over 180,000 employees worldwide.
Pierre sits on the board of a handful of cybersecurity companies, internationally dispersed.
He is also advising Airbus, the International Committee of the Red Cross, and other international organisations & governments on an ongoing basis.
He was a Managing Director at ISTARI, a wholly-owned entity of Temasek (Singapore's sovereign fund), with the remit to invest up to $2bn in cybersecurity start-ups.
He also built, managed, and sold two international cybersecurity organisations (to Verizon and IBM) as an entrepreneur.
He designed, built, and operated complete Security and Enterprise Risk Management environments for Governments, Finance, Transport, and large conglomerate industries over the World.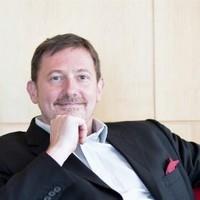 My Sessions
Cyber Threat Landscape: Reviewing 2022 and Looking Ahead to 2023
Stream 2, 29 September, 10:30 - 10:55 BST