Data Management Consultant
Peter Evah has led an impressive career as a Data Analyst, Business Analyst, and IT Project Manager in his 18+ years working in the Information Technology industry. In 2023, he was a recipient of the Shell Group Chief Information Officer (CIO) Award for creating and deploying a structured digital upskilling program that impacted over 2,500 Shell employees and produced a 140% jump in value delivered.
Peter has also been featured in some well-known industry publications, including the Nigeria Computer Society's (NCS) ICADEV 2004.
Serving as the Team Lead for Technical Data Management at Shell Nigeria Exploration Company, Peter plays a major role in defining and maintaining Data Standards, Data Governance, and oversee Information Management in project executions. Through his commitment to this role, he has helped Shell to significantly improve bottom-line impact through reduction in field studies cycle time, rapid and effective field development plans, and improved decision-making based on high quality data.
Prior to his current role at Shell, Peter worked as a Project Manager and a Business Analyst, helping Shell to deliver numerous projects on infrastructure, applications, technology integration, cloud-based solutions, equipment installation, data integration, Machine Learning solutions, and transformational change.
Peter has an MBA from the University of Warwick and a BSc. (Computer Science) from the University of Benin.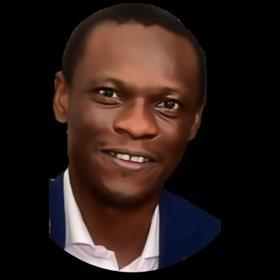 My Sessions
Strategic Business Decisions to Implement a Data Protection and Security Culture
Day 1, Tuesday 12th September 2023, 11:30 AM - 12: PM BST