Trusted Advisor | CyberSecurity, InfoSecurity, New Prospect Business Solutions Limited
An energetic, proactive and high-performance business leader with extensive experience helping organisations maximise commercial gain from technology solutions. During this time, Olu held a number of key senior leadership, strategic and operational positions where he gained awards for business innovation and exceeding objectives. Olu has run a technology company, pioneered peer business support via social media and advised both small and larger companies on core strategy including Cyber security, Digital Transformation and Unified Communications.
In the voluntary sector, Olu co-founded the Windsor and Maidenhead Fairtrade Group (who successfully lobbied local government to support Fairtrade), has taken on several trustee positions, including being a trustee and director of the charity "GivingWorks", where he was Chairman for 5 years. Olu's other interests span theatre, film, keeping fit and using technology to create sustainable business propositions in developing nations.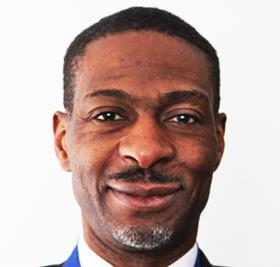 My Sessions
Artificial Intelligence: The Data Protection Risks

17 November, 10:00 - 10:45 GMT