Director, Non-Financial Risk Insights, London Stock Exchange Group
Nora Szabo is Director of Risk Insights at LSEG, the London Stock Exchange Group. She built her operational risk management expertise while working at Morgan Stanley in Fixed Income Derivatives (Back and Middle Office), Goldman Sachs in Derivatives Clearing and Operational Risk Management, at Credit Suisse covering risk management of algorithmic trading, and most recently at LSEG after their merger of the Stock Exchange and Clearing businesses with Refinitiv, the data and analytics provider.
Nora earned a Bachelor of Economics specialising in Diplomacy, and a Master of Economics specialising in Organisational Sociology from Corvinus University, Budapest. After participating in a double-degree programme with Avans Business School (Breda, The Netherlands) Nora started her career in consumer goods working for major retailers and in FMCG.
Early 2008 Nora joined Morgan Stanley in Derivative operations and experienced the 2008 financial crisis first hand, supporting Credit Derivatives trading desks and sales teams with her teams in Hungary, India and the UK. Her experience and expertise in derivatives clearing saw Nora join the Derivative Clearing Services team of Goldman Sachs in 2012. Financial risk management dominated the risk landscape at the time, with teams on the ground often focusing their mitigation efforts on IT issues and processing errors, while the Dodd-Frank Act, EMIR and MIFID requirements dominated the regulatory landscape. It was in 2014 that Nora became directly involved with Non-Financial Risk, at the time mostly referred to as Operational Risk. Leading the risk management effort for FX and Emerging Markets businesses and Asset Management at Goldman Sachs in London, Nora worked on identifying and quantifying non-financial risk impact during events such as the FX market crash following the de-pegging of CHF in 2015, interest rates turning negative for the first time in many markets, and the emergence of blockchain technology and cryptocurrencies. Between 2018-2021 Nora worked at Credit Suisse leading their risk management approach for algorithmic trading in an increasingly complex regulatory environment and geopolitical backdrop.
Today Nora is a specialist at LSEG, the London Stock Exchange Group covering Reputational Risk management as well as Risk Insights processes including deep dives and thematic reviews, lessons learned and read-across exercises to help a complex organisation navigate the non-financial risk landscape.
Nora has been Co-Head of the Women's Network Advancement and Career pillars both at Credit Suisse and Goldman Sachs. In her role as Leadership member of Women in Risk and Control she advocates for Diversity, Equity and Inclusion in risk functions.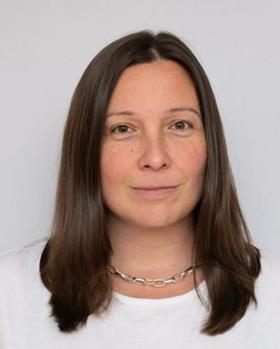 My Sessions
Inspiring Women; Supporting Female Representation is critical for the future
Day 1, Wednesday 18th October 2023, 15:00 - 16:00 BST
ESG Theatre
Key Trends in Risk to Look for in 2023 and Beyond
Day 2, Thursday 19th October 2023, 10:30 - 11:00 BST
GRC Theatre