Nancy joined Evri in May 2021 from the John Lewis Partnership, where she was Senior Sustainability Manager leading the Partnership's wide climate strategy and John Lewis' circular economy and raw materials strategy.
Nancy was also an elected member of the Partnership governing authority. Prior to that, Nancy was responsible for implementing Barclay's Bank PLC's strategy for managing and reporting the Bank's global operational climate strategy and worked in ESG for the Credit Risk teams.
Nancy has an MSc from King's College London in Environmental Monitoring, Modelling and Management and a degree in Oceanography and Geology from the National Oceanography Centre at Southampton University. Nancy's role leads the delivery of Evri's ESG vision to put ethics and sustainability firmly at the heart of the business.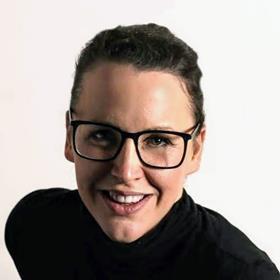 My Sessions
ESG and Value Creation: How ESG Drives Financial Performance
Wednesday 18th October 2023, 10:00AM - 11:00AM BST
ESG Theatre