CISM, CIPM, CDPSE, PCI-DSS, PDPP and ISO27KLA, Cybersecurity Partner, EY
EY LAS Cybersecurity Partner, Data Privacy & Protection Leader based in Brazil. Works enabling clients to understand and manage privacy and cyber risks through an integrated approach to build business trust.
Specialist in governance, risk and compliance, MBA professor at FGV for two decades and guest professor at FDC Business School, entrepreneur, speaker, writer with 7 published books and hundreds of articles, advisor at ISACA, ABINC, CEBDS, Instituto SmartCity, a member of IAPP, a founding member of the Brazilian Business Council for Cybersecurity, a former-director of the startup accelerator Founder Institute.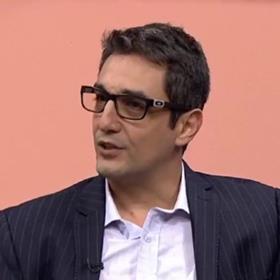 My Sessions
September 22, 2021 8:00 PM (BST)
Artificial Intelligence/Machine Learning: How Can AI lead to a New Revolution in Cybersecurity
September 23, 2021 4:00 PM (BST)
Global Data Protection and Privacy Law Developments, LGPD; Has Brazil's Data Protection Law Done Enough to Date - What Does the Future Hold?