Solicitor, Director & Co-Founder, Talem Law
I am a Director and Co-Founder of Talem Law, an award-winning specialist law firm in the areas of Employment Law, Special Educational Needs and Disability (SEND). I have been a qualified solicitor in England and Wales since January 2003.
Magic Circle trained, followed by a successful career in a niche employment law practice, international law firm and in-house employment law roles at blue-chip organisations, I established Talem Law to provide expert legal guidance/ support to organisations and individuals on all aspects of employment law, SEN and disability discrimination.
My client base comprises a broad range of clients from major private and public sector institutions across industries to small start-up businesses, charities, well-established family run businesses and individuals. In addition to legal support, I am a passionate advocate of improving education and workplace experience for people with disabilities and have delivered training to help organisations set new standards and practices in this area, and I am soon to launch the "Talem Toolkit"- a framework to support making reasonable adjustments.
My passion and dedication to my work stems from my experience as the mother of an autistic child and combined with my expertise in employment and SEND law, I have spoken regularly to the media in the past on topics of autism, education, discrimination law and reasonable adjustments as well as attending parliament to discuss barriers to/in the workplace for parents of disabled children. I am also the co-author of the "No-nonsense Guide to Disability in Education" published by Support SEND Kids.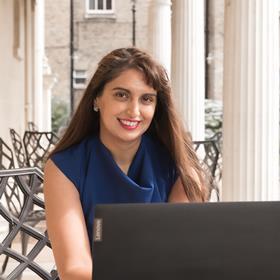 My Sessions
Diversity, Equity and Inclusion in the Workplace: The Legal Landscape:
Stream 2, 25 January 2023, 14:15 - 15:00 GMT