Health & Wellbeing (HW) and Diversity, Equity & Inclusion (DEI), Haleon
Lydia is a highly accomplished individual with a strong background in Health Science and Technology. She completed her Master's degree in Health Science and Technology from the Swiss Federal Institute of Technology (ETH), with a focus on Health, Nutrition, and Environment.
During her studies, Lydia co-authored a publication titled "No-meat eaters are less likely to be overweight or obese, but take dietary supplements more often: results from the Swiss National Nutrition survey menuCH", which was published in Public Health Nutrition. This research focused on the relationship between diet and health implications in the Swiss population.
During and after her studies, Lydia worked in the EHS team at Johnson and Johnson and in Early Life nutrition at Danone. In 2019, she joined GSK as the Country Health and Wellbeing Programme Lead. In this role, she established specific health programmes for different workgroups for which she has received the global EHS award in the category Health and Wellbeing. She then moved on to become the Global Health and Wellbeing Project Manager, where she developed a leadership programme focusing on driving the development of health and wellbeing in the workplace.
Currently, Lydia is leading the Employee Experience team in her role as the Health and Wellbeing and Diversity, Equity and Inclusion Lead. Her focus is on bringing innovation forward in Health Promotion by using data and insights for prevention. In her free time, Lydia is an active athlete who enjoys spending time in the Alps and finding calmness in yoga.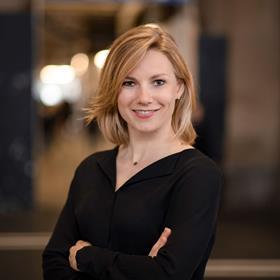 My Sessions
Workplace Wellbeing: Why It Matters and How to Do It
Wednesday 7th June 2023, 16:00 - 16:45 BST