Cyber Security Operations Manager, easyjet
Luke is an experienced cyber security leader, with 10 years' experience in government, defence, and aviation. He currently leads the security operations team at easyJet, providing cyber assurance to 200,000 passengers on 1,500 flights every day.
Luke previously served in the Royal Air Force, specialising in cyber security measures to defend military operations. He led the SOC at the Ministry of Defence for three years, transforming from a "log 'em and flog 'em" team to a proactive group of threat hunters. He led the investigation and response to dozens of severe security incidents, often at the national level. Later at RAF HQ, he led the cyber defence planning for NATO missions in Eastern Europe at the beginning of the Ukraine crisis in 2022.
He is passionate about inspiring the next generation as an active STEM ambassador, winning the 2020 Cyber Volunteer of the year award at the National Cyber Awards.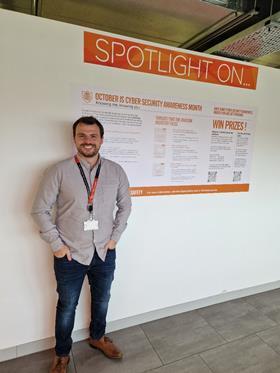 My Sessions
Can We Finally Solve the Ransomware Problem?
17 November 2022, 10:00 - 10:45 GMT