Head of Global Privacy Office - Data Protection Officer, Radisson Hotel Group
Laurent Servais is a data privacy expert and legal consultant who currently serves as the Head of Global Privacy Office and DPO at Radisson Hotel Group. In his role, Laurent is responsible for leading the development and ongoing operations of Radisson's global privacy program across 90+ markets.
In addition to his privacy skills, Laurent has 15+ years of substantial experience in complex international transactions, distribution law and trade practices, which he gained in private practice and as a Legal Interim Manager.
Laurent holds a law degree from the Université Catholique Louvain and an LL.M. in EU Law from the Rijksuniversiteit Groningen. He is a certified Data Protection Officer with FIP, CIPP/E and CIPM certifications from the IAPP.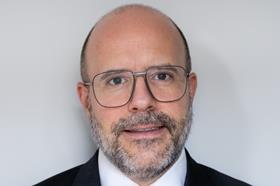 My Sessions
Compliance as a Competitive Advantage
Wednesday 7th June 2023, 10:45 - 11:30 BST