Chief Sustainability Officer, Van Lanschot Kempen
Lars Dijkstra joined Kempen Capital Management in August 2005 as Chief Investment Officer. Since July 2021, he has exchanged this position for the role of Chief Sustainability Officer at Van Lanschot Kempen.
He holds a degree in Macro-Economics from the University of Groningen. He joined Philips Pension Fund in 1991 as a macro-economist. Later he became Head of Investment Strategy, responsible for strategic and tactical asset allocation. In 1998 he became Chief Investment Officer of Philips Pension Fund.
From 2005 to 2021 Lars was responsible for all Kempen funds and strategies as CIO of Kempen Capital Management. He was also chairman of the asset allocation committee and ESG Council.
Lars is a member and former chair of the 300 Club, an international group of CIO's. Lars also serves as an external advisor on several investment committees of pension funds and family offices, including the investment committee of the Dutch Central Bank. As of April 2018, Lars has joined the Board of Eumedion. And as of January 2022, Lars has been appointed Chairman of the Board of Eumedion.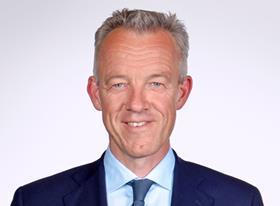 My Sessions
Sustainable Business Practices: Balancing Profit with Environmental Responsibility
Day 1, Wednesday 27th September 2023, 12:00 PM - 13:00 PM CEST
ESG Hub