Project Manager, Basel AML Index at the Basel Institute on Governance
Kateryna Boguslavska is Project Manager of the Basel AML Index at the International Centre for Asset Recovery, Basel Institute on Governance.
She is a certified anti-money laundering specialist focused on identifying and analysing geographic anti-money laundering and counter financing of terrorism (AML/CFT) risks. She works on building and improving methodologies to assess AML/CFT risks specific to countries and regions, using a wide variety of financial crime data, including Financial Action Task Force (FATF) datasets.
Prior to joining the Basel Institute in July 2017, Kateryna worked at Chatham House in London as an Academy Fellow for the Russia and Eurasia Programme and at Polixis Geneva as a Political Risk Analyst. She took part in the 2014 OSCE Special Monitoring Mission to Ukraine. Her early professional experience as a Political Analyst took place at the Bureau of Economic and Social Technologies in Kyiv, Ukraine.
Kateryna holds a PhD in Political Science from the National Academy of Science in Ukraine. She also holds a Master in Comparative and International Studies from ETH Zurich and a Master in Political Science from the Kyiv-Mohyla Academy in Ukraine.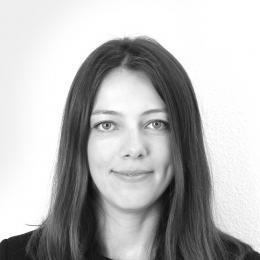 My Sessions
Are We Winning the Fight Against Money Laundering? A Review of the Basel AML Index 2022
17 November 2022, 13:35 - 14:20 GMT