Associate General Counsel - Privacy Intelligence, TrustArc
K Royal is an attorney and global privacy professional with 25 years of experience in the legal and health-related fields. She has the distinct honor of filing the first successful joint controller / processor Binding Corporate Rules for data transfers out of the European Union. As an attorney, she has received numerous honors for her leadership in both technology and diversity, including Member of the Year for the Association of Corporate Counsel (out of 43k members globally). K received her law degree from the Sandra Day O'Connor College of Law at Arizona State University and is in the dissertation phase of her PhD from the University of Texas at Dallas.
She is currently the Associate General Counsel at TrustArc and is an adjunct law professor at her alma mater. She is certified through the IAPP as a Fellow of Information Privacy (FIP), Privacy Management (CIPM), and US and EU Privacy Law (CIPP/US, CIPP/E) and as a Data Privacy Solutions Engineer through ISACA. K also serves on the boards of several non-profits.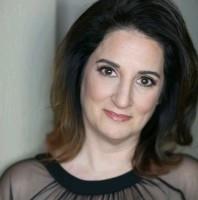 My Sessions
Securing Your Supply Chain; Reducing the Risk of Supply Chain Threats: Cybersecurity Best Practices
Wednesday 1 December 2021 - 17:00 PM - 17:45 PM (GMT)