Head of Cyber Security at Sykes Holiday Cottages
Jonathan is the head of Cybersecurity for Sykes Holiday Cottages, a rapidly growing company in the Travel and Hospitality sector. Having built a reputation for delivery and execution in Oil and Gas, whilst leading the security operations function – Jonathan sought the opportunity to broaden his sector insight and tackle a different set of security concerns within a new technology environment.
Jonathan has a plethora of experience delivering crucial security programmes for critical national infrastructure including detection and response, data protection, risk management and disaster recovery. He has a passion for continuous improvement and the importance of this in building high performance security teams alongside a positive cyber security culture.
It is with this growth mindset that Jonathan believes we must tackle the current and future threat landscape to provide the appropriate security outcomes in line with industry requirements.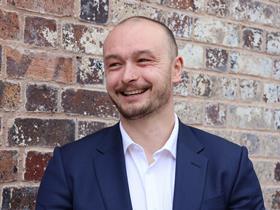 My Sessions
Strategic Business Decisions to Implement a Data Protection and Security Culture
Day 1, Wednesday 27th June 2023, 11:30 AM - 12: PM BST