Chair, Global Initiative to End Wildlife Crime
John served as Secretary-General of CITES from 2010-2018, during which time he launched the International Consortium on Combating Wildlife Crime.
He is now Chief Executive of the Elephant Protection Initiative Foundation, Chair of the Global Initiative to End Wildlife Crime and Chair of the UK Government's Illegal Wildlife Trade Challenge Fund. John has worked in the private sector, in government and in senior positions with IUCN and UNEP.
He holds a Bachelor of Laws, Master of Laws (Environmental), and is an accredited mediator. In 2019, John was awarded the prestigious Officer of the Order of Australia (AO) for distinguished service to wildlife conservation and protection through roles with international organizations.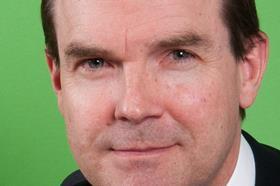 My Sessions
June 22, 2021
A Talk on the Wild Side - A conversation on the Wildlife-FinCrime nexus with John Scanlon