Privacy Consultant, Kazient Privacy Experts
Jamal is an astute and influential Privacy Consultant, strategist, Board advisor and Fellow of Information Privacy.
He is a charismatic leader, progressive thinker and innovator in the privacy sector who directs complex Global Privacy Programmes. Considered by his peers and clients to be one of the UK's preeminent privacy experts, he has the credibility and gravitas to engender confidence.
He is a sought after commentator contributing to the BBC, ITV News Euronews, TalkRadio, The Independent, and The Guardian, amongst others.
His Privacy Pros Podcast reaches audiences in 72 countries and is ranked the number one privacy podcast in the world and one of the top 3 GDPR podcasts.
Jamal strives to be a great leader, listener, and coach. He has grown a talented, high performing team who protect the privacy of 1 billion + data subjects and are international experts in data privacy, GDPR, and cybersecurity.
Jamal and his team are driven by the principles of simplifying and demystifying privacy, removing complexities and educating clients to forge a privacy by design culture that enables clients to build their internal privacy capability and capacity.
He works with global clients across multiple sectors and jurisdictions, partnering with Boards and C-Suite teams; he debates constructively, challenges rigorously, questions intelligently and advises pragmatically.
Alongside exceptional experience and qualifications, he adds value by providing pertinent insights, bringing alternative perspectives and triggering healthy debate.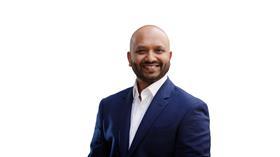 My Sessions
Building Your Career in Data Protection: How to Overcome Imposter Syndrome
Stream 2, 29 September, 12:30 - 12:55 BST