Risk & Cyber Security Officer, Abbott
Jagathesh Rajavasagam (Jag) is a passionate risk and security professional with diversified knowledge in Risk management, Cybersecurity advisory, Security transformation program with Integration and Automation capabilities. Jag leads the APAC cybersecurity and risk management practice. Key focus areas include external engagement on the emerging trends in the region, connecting dots with the corporate function and providing value added service to the business across the enterprise. He manages the end-to-end cybersecurity program for the enterprise and external engagements to protect ABBOTT from emerging trends. He builds the regional program from scratch and his involvement includes IT, OT & Medical Devices security in partnership with the industry partners and policy makers. Actively involved in the industry partnership, provide insights to the strategic initiatives and build strong networking with the security vendors to address the 5G, IOT challenges.
Jag is a seasoned professional with more than 20 years of experience managing business continuity, disaster recovery, process enhancement and regulatory initiatives in the Banking & Financial Services (BFSI) and healthcare industry. His professional background covers digital transformation programs, strategic roadmap development and regulatory risk assessment in the major banks with global presence. Holds Bachelor of Science and believes in continuous education to address the evolving challenges in the technology space. His certifications includes Certified Information System Security Professional (CISSP), Certified Data Protection System Engineer (CDPSE), Certified Information System Manager (CISM), Project Management Professional (PMP), Information Technology Infrastructure Library (ITIL) and Red Hat Certified Technician (RHCT) with the recent addition of Pen testing licence issued by Cybersecurity Regulation Office (CSRO).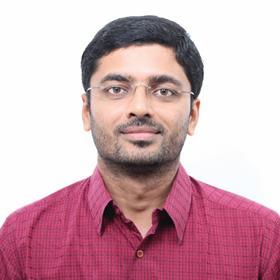 My Sessions
Cyber Threat Landscape: Reviewing 2022 and Looking Ahead to 2023
Stream 2, 29 September, 10:30 - 10:55 BST