Co-founder | Privacy Engineer & AI Advisor, Rhite
Isabel Barberá is the co-founder of Rhite, a legal & technical consultancy firm based in The Netherlands that is specialized in Responsible AI and Privacy Engineering, and a long-time advocate of privacy and security by design. She has always been passionate about the protection of human rights.
She is the author of the open source AI risk assessment tool PLOT4ai, a library of risks and methodology that helps organisations build Responsible AI systems. She is also one of the members of the EU Agency for Cybersecurity (ENISA) Ad Hoc Working Group on Data Protection Engineering and member of the European Data Protection Board (EDPB) pool of experts.
With her multidisciplinary background in privacy & security, software engineering, AI, law & ethics, she guides organisations in designing and implementing responsible digital solutions. She is also an independent researcher and has been researching AI risks and privacy threat modeling since 2019.
As a speaker, Isabel regularly shares her insights on topics such as Responsible and Trustworthy AI, privacy by design and privacy engineering, data governance and compliance.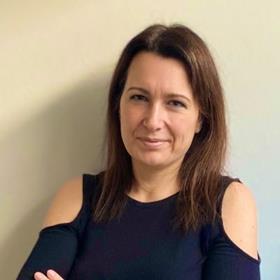 My Sessions
The EU's Game-Changing AI Act: What it means and Where it'll take us
Day 2, Thursday 28th September 2023, 11:00 AM - 12:00 BST
Data Protection & Privacy Hub