Associate Director, ESG and Sustainability Lead, Savills
An experienced ecologist with a background in natural resource management as well as real estate, Iris has spent the past decade bridging the gap between the natural and built environment.
Delivering holistic solutions that show the potential to integrate human economic activity into a thriving ecosystem, Iris helps organizations develop and implement sustainability and ESG strategies in alignment with their organizational and financial goals.
Her strengths lie in the creation of abstract concepts and then translating these into concrete measures, to great detail, and passionately sharing knowledge across different platforms.
Iris is an active member of the Urban Land Institute (ULI) and 100 Months to Change networks, frequently requested lecturer at several real estate schools in the Netherlands and a speaker for both the Royal Institution of Chartered Surveyors (RICS) and the Dutch Women In Real Estate (DWIRE) network.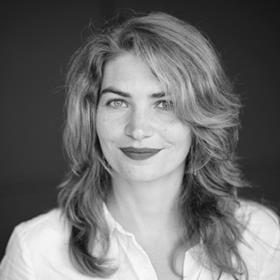 My Sessions
Does Every Business Need A 'Purpose'?
Day 2, Thursday 28th September 2023, 10:00 - 10:45 CEST
Privacy & Security Theatre