Data Protection Lead, Likewize
Henry is the Data Protection Lead for Likewize, a world leading tech protection and support company, trusted by the world's largest brands, telco's and banks to look after approximately a billion of their customers. Likewize operates in over 30 countries, resolving 250 million problems each year across insurance, warranty, repairs, trade-ins, recycling, and premium tech support As Data Protection Lead, Henry is responsible for developing and maintaining the company's privacy governance framework, including driving a compliance culture at all levels of the business. The role includes monitoring and advising on compliance with the data protection laws, and he is the point of contact for all data protection issues within EMEA, whilst also providing support to the APAC region.
He holds a Postgraduate Diploma in Information Rights Law (with Distinction) and is working towards the full LL.M. He is also a Certified Information Privacy Professional (CIPP/E).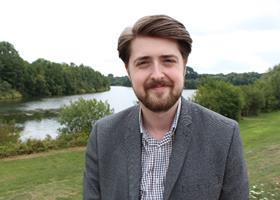 My Sessions
Privacy Litigation: A Growing Risk for Data-Driven Businesses
16 November 2022, 13:35 - 14:20 GMT