Industry Vice President - Financial Services, Appian
Guy has been with Appian since 2016 and is the Financial Services Practice Leader in Europe, responsible for driving Appian's go-to-market strategy for financial services in Europe. The role includes working with customers, partners, and industry associations to ensure Appian delivers applications that help financial firms grow, manage risk, and increase the efficiency and effectiveness of their business processes.
Prior to Appian, he was head of the European Fund Business at Sumitomo Mitsui Trust Bank. He has also held management positions at BNP Paribas and RBC.
Guy has a Bachelor of Arts degree in Business Studies (Finance and Marketing) from the University of Portsmouth.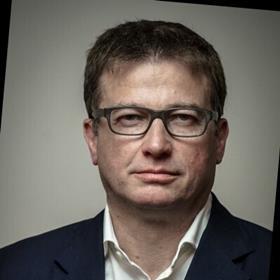 My Sessions
Streamlining Risk Management Across the Customer Journey with AI and process automation
Day 1, Wednesday 27th September 2023, 11:00 - 11:30 BST
Financial & Compliance Hub