Gita is recognised in the Top 25 Female UK lawyer Rising Stars 2022 by Law.com and as a Rising Star in Privacy and Data Protection by Expert Guides 2020 and 2021 for both UK and Europe. She is a member of the Financial Markets Law Committee, Data Protection Working Group, the Data Protection Finance Group and is certified by the International Association of Privacy Professionals (CIPP/E). She is also on the UK Governments' All Party Parliamentary Advisory Board for AI.
Gita's practice focuses on data protection compliance, leveraging data as an asset and digital transformations in the Financial Services sector. She has extensive expertise in a range of technology, commercial and data protection law matters and regularly advises clients on IT outsourcing, DP and IT related issues in mergers and acquisitions, implementing new technologies, such as AI and blockchain, incorporating privacy by design, data breach reporting, and data subject rights requests.
Gita has supported a number of clients on GDPR compliance in connection with the implementation of new technologies, data transfer requirements and handling personal data breaches (including regulatory reporting requirements and notification to data subjects). Gita also provides practical guidance on the legal and regulatory aspects of digital transformations and implementing dynamic technologies such as AI and machine learning, automation and leveraging data as an asset.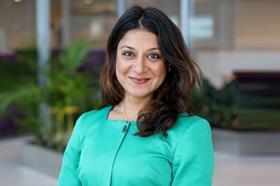 My Sessions
GDPR Reform, Online Safety, Light-Touch AI Regulation: Making Sense of the UK Legal Environment
Wednesday 18th October 2023, 10:00AM - 11:00AM BST
Privacy Theatre