ESG Risk and Sustainability Lead, Cargill
Giovanni is a forward-looking professional with broad experience in strategy, sustainability and risk management and is currently based in Amsterdam leading the ESG Risk and Supply Chain Sustainability at Cargill.
Certified member of several institutes such as GARP (Global Association of Risk Professionals) and IRM (Institute of Risk Management) and constantly in touch with practitioners, academics and policy makers, Giovanni studied and worked in 6 countries in several global companies and functions as well as in complex and ever-changing environments characterized by high- and low-context cultures, shaping a professional able to understand different work realities and cultural approaches. His goal is to develop financial and business strategies that are "future-proofed" and able to adapt to changes and uncertainties, by taking into account possible futures and emerging risks and opportunities.
Giovanni is a Net Positive Leader and his next-level ambitious professional goal is to redesign the mainstream way of thinking and decision making that characterize the current global business environment, building a more ethical paradigm by seizing the strategic business opportunities triggered by sustainability.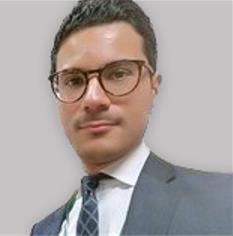 My Sessions
Does Every Business Need A 'Purpose'?
Day 2, Thursday 28th September 2023, 11:00 - 12:00 BST
ESG Hub