Chief Product Officer, LIFARS
Gaspare serves as the Chief Product Officer @ LIFARS. He is a digital marketing and social media industry speaker, author of SocializeWith.Me or Someone Else Will and World Coast Guards: Global Sea Guardians.
His business experience spans over thirty years, working with a combination of mid to large size businesses and technology start-ups. At 19 he started his first company Magus Technologies which was acquired by SIRS, Inc, his second business, TSC Internet, was acquired by HoffSys. Gaspare's third venture, The Maritime Network was acquired by New Wave Media. He is a certified NRA Firearms Instructor, Gunsmith and holds a Criminal Law and Procedure Career Certificate, covering criminal law procedure, elements of various crimes including homicides, criminal defense, preparing for a criminal trial, sentencing, and other criminal law issues.
At 17, Gaspare joined the US Air Force and has served as a United States Coast Guard Auxiliary Public Affairs National Staff Officer, Staff Officer Marine Safety and Environmental Protection, and a Certified Vessel Examiner. He currently serves the U.S. Coast Guard Academy Police Department Auxiliary Mission and is a Special Project Task Force member of the USCG Investigations Division.
He holds various certifications/certificates from the Department of Defense, Department of Homeland Security, the United States Coast Guard, and Auxiliary (listed below). He has received The United States Coast Guard Auxiliary Commandant's Letter of Commendation Medal. The Commandant's Letter of Commendation is the highest personal award of the United States Coast Guard, which is earned through operational and field condition achievements for an act of service resulting in unusual and outstanding service.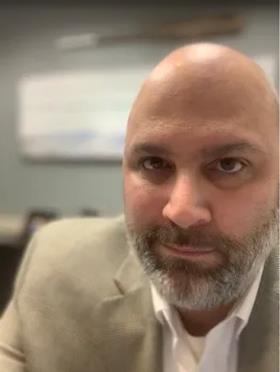 My Sessions
The Scam Who Loved Me: Romance Fraud in the 21st Century
Tuesday 30 November 2021 - 18:00 PM - 18:45 PM (GMT)