Board Member, Yorkshire Cyber Security Cluster.
Gary is the co-founder of 'Consultants Like Us', an Information Security consultancy dedicated to helping organisations implement Security frameworks like ISO27001.
He is a specialist who focuses on Governance, Risk and Compliance, and is passionate about helping us see the risks and opportunities our Cyber universe offers us.
He has over 30 years of experience in the industry, and has worked in organisations large and small. He is a published author, and an international speaker on Cyber Security, Cybercrime, Cyberterrorism, CyberPsychology and Data Protection. His clients turn to him when they need to understand how to translate theory into reality.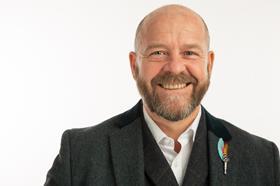 My Sessions
The Future of Cybersecurity: Emerging Threats and Innovative Defenses
Day 1, Tuesdasy 12th September 2023, 16:15 - 17:00 PM BST