Group Head of Privacy and Chief Privacy Officer, Natura&Co
Evie Kyriakides-Stenhouse is Group Head of Privacy and Chief Privacy Officer for four socially conscious and iconic beauty brands – Natura, Avon, The Body Shop, and Aesop – that together make up the 4th largest pure-play beauty company in the world, Natura & Co. Natura & Co (NYSE: NTCO) has ~$10 billion in direct-to-consumer, online and retail sales for more than 100 countries and ~44,000 employees.
Learn more about Natura & Co.'s values and vision at https://www.naturaeco.com/
As Natura & Co. 's Group Head of Privacy & Chief Privacy Officer, Evie has responsibility across all brands for advising, supervising and monitoring the creation, deployment and management of global personal data legal strategies and policies. Prior, Evie was Mars, Incorporated's Chief Data Protection Officer and Chief Privacy Officer as well as Associate General Counsel Digital. Evie has 25+ years' global expertise and understanding in data management, data privacy and data protection, security, policies, digital and technology, corporate compliance, international business transactions, IP and brand protection, M&A and enterprise risk management. Working for major branded FMCGs Evie has contributed to company value creation through successful personal data strategies, extending brand footprints and protecting brand distinctive assets across media, pharma, confectionery, food, petcare and veterinary care.
Evie's qualifications include:
• Certified Fellow of the International Association of Privacy Professionals (FIP)
• Chartered Compliance Governance Professional
• Chartered Company Secretary
• Fellow of the Royal Society of Manufacturing, Commerce and the Arts
• Marketer from the Cyprus Institute of Marketing (affiliated to the UK's Chartered Institute of Marketing)
• UK LLB law Leicester University, LPC London;
Evie has been repeatedly endorsed for her leadership through industry awards including Technology, Media and Telecoms Lawyer of the Year by Chambers and Partners and European IP Lawyer of the Year by WorldLeaders. She has also supported the attainment of Ethisphere's coveted World's most ethical company awards for two consecutive years. Most recently, Evie has become an exam writer for the International Association of Privacy Professionals (IAPP) and sits on the British Standards Institute's (BSI) Digital Strategic Advisory Group with fellow industry and digital leaders to help shape the digital standards of the future both in the UK and internationally.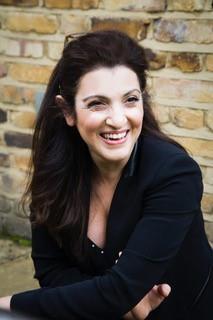 My Sessions
The State of Global Data Protection Law: Key Updates
Thursday 19th October 2023, 10:00AM - 11:00AM BST
Privacy & Data Protection Theatre