Emily is the ESG Manager for YouGov plc, where she is responsible for developing and implementing a Group-wide ESG strategy. A skilled analyst and communicator, she interprets diversity data, builds strategic partnerships, and develops sustainable initiatives to embed best practice at all levels of the business. She is responsible for defining and communicating YouGov's social mission to make people's opinions heard for the benefit of the wider community. Emily holds an IEMA Pathways to Net Zero certification and is the project manager for YouGov's carbon footprint calculations and TCFD disclosure.
Emily specialises in diversity & inclusion with expertise in intersectional approaches to equality. Prior to YouGov, she was the Diversity & Inclusion lead for the United Colleges Group, where she developed a purpose-driven action plan to meet company objectives. She holds an MSc in Gender, Policy and Inequalities from the London School of Economics, where she focused on intersectional methods to combat systemic gender discrimination and advocate for structural change.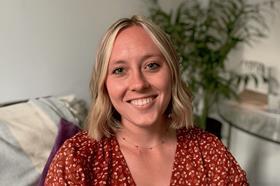 My Sessions
Does Every Business Need A 'Purpose'?
Wednesday 7th June 2023, 12:45 - 13:30 BST