Global Data Privacy Legal Counsel, Nestlé
Elzbieta Kühnel is the Data Privacy Legal Counsel at Nestlé's global headquarters in Switzerland. Elzbieta has expertise in privacy, data protection and data ethics. In particular, she leads the data privacy compliance program in the EU and around the world.
Prior to joining Nestlé, she worked as a privacy lawyer for automotive and outsourcing companies.
Her qualifications include a Master of Laws and an admission to the Attorney-at-Law Bar Association in Poland. She holds LL.M. in European and Transnational Intellectual Property and Information Technology Law at the University of Göttingen in Germany. Elzbieta is also certified in CIPP/E and CIPM as a privacy professional.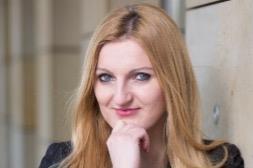 My Sessions
EU-US Data Transfers: Time to Relax?
6th June 2023, 09:00 - 09:45 BST