Team Lead Senior Due Diligence Officer, BNP Paribas
Elizabeth is a Team Lead Senior Due Diligence Officer at BNP Paribas London with an MBA in Finance from the University of Gloucestershire.
Her daily responsibilities includes managing a team of Senior Due Diligence Officers whose primary role is to conduct quality control reviews of the bank's clients.
She has acquired excellent experience working within Due Diligence in Investment Banking where she was exposed to working with different entity types in the KYC On-boarding and recertification process, conducting thorough Simplified Due Diligence (SDD); Regular Due Diligence (RDD) and Enhanced Due Diligence (EDD) as well PEP screening in line with the UK and International AML regulatory requirements and FCA guidelines.
She has extensive knowledge of JMLSG Guidance Notes (especially in relation to KYC/CDD requirements) as well as UK and global financial regulations essential for various entity types.
Elizabeth has over 7years experience in AML/CTF specifically in investment banking and has acquired various professional qualifications from recognized bodies such as the ICA.
When she is not working, she enjoys spending quality time with her husband and two children.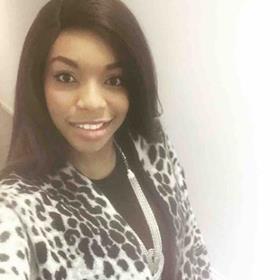 My Sessions
AML Regulation: A Look Forward to 2023 and Beyond
16 November 2022, 15:50 - 16:30 GMT