Head, Risk & Compliance-West Africa, Spektra Technologies
Elijah is an articulate Risk and Compliance professional with over 12 years of Banking experience in Audit and Compliance departments across 4 Nigerian Banks. He started his Banking career in2011 with Ecobank Nigeria Limited in the Internal Audit department and moved on to Diamond bank(Now Access Bank Plc) where he worked in both the Audit & Compliance departments. He has also worked in the Audit & Compliance departments of Keystone Bank Limited and Union Bank Nigeria Plc before he moved into the Fintech Industry in 2021 as a Compliance Manager with Flutterwave Inc. He later had a short stint as the Chief Internal Auditor with Coronation Insurance Plc before his current designation.
He is a Certified Anti-Money Laundering Specialist (CAMS) and a Certified AML Fintech Compliance Associate (CAFCA) from the United States. He is a Certified ISO 27001 Lead Auditor as well as a TCAE/Chainalysis Scholarship recipient. As a Member of the Association of Certified Fraud Examiners (ACFE), he was also awarded a scholarship by the Association of Certified Financial Crimes Specialists (ACFCS). A seasoned thoroughbred risk and compliance auditor with a broad understanding of fraud, regulations, payments, and ethics. A practical AML & Compliance trainer with excellent interpersonal, leadership and communicative skills. Very skilled in providing insightful and practical risk management mitigants from his experience in the banking industry and Fintech space. He is currently the Head, Risk & Compliance, West Africa for Spektra Technologies International Limited.
Elijah holds a Bachelor of Science degree in Accounting from Bayero University Kano, Nigeria and a Master of Business Administration (MBA) from Ahmadu Bello University, (ABU) Zaria.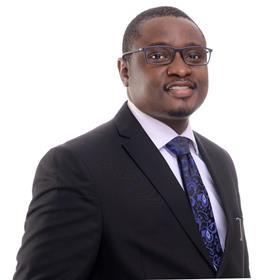 My Sessions
Navigating UK SOX: A Comprehensive Preparation Guide
Day 2, Wednesday 20th September 2023, 11:45 AM - 12:30 PM BST
GRC Theatre