Partner, Head of Data Privacy, Bates Wells LLP - former UK government lawyer.
Eleonor Duhs is a barrister. She is a partner and the head of data privacy at Bates Wells LLP in the City of London. Before working in private practice she was a UK government lawyer.
She was the government's lead lawyer in negotiations on the GDPR. She is an expert on the UK's post-Brexit legal landscape, having worked in the Department for Exiting the European Union on the domestic legislation to implement Brexit, as well as the EU-UK Withdrawal Agreement and the framework for the future EU-UK relationship.
She has co-authored a well-received book on Brexit: Retained EU law: a Practical Guide, published by the Law Society.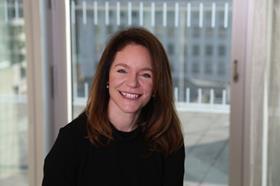 My Sessions
GDPR Reform, Online Safety, Light-Touch AI Regulation: Making Sense of the UK Legal Environment
Wednesday 18th October 2023, 10:00AM - 11:00AM BST
Privacy Theatre