Co Director of Centre for Cybercrime and Economic Crime, University of Portsmouth
Vasileios has graduated from Athens Law School and has completed an LLM in Information Technology Law and a PhD in Law at the University of Strathclyde Law School with distinction. Since 2014 he has been working at the School of Criminology and Criminal Justice at the University of Portsmouth, where he is now an Associate Professor in Cybercrime and Cybersecurity and Co-Director of the Centre for Cybercrime and Economic Crime. Vasileios is also the Director of the Cybercrime Awareness Clinic, an innovation hub that has secured funding from Hampshire Constabulary, The National Cyber Security Centre, the EU Commission and Research Councils to work on various cybercrime awareness projects with vulnerable groups and organisations. Vasileios has published extensively in national and international journals and magazines in relation to cybercrime and information technology law and politics as well as Internet regulation, cyberawareness and participates regularly in national and international academic and practitioner conferences. Vasileios has won the National Cyber Award for Cyberawareness in 2020 and a High Commendation in 2022 for his Clinic work and was named Privacy Leader of the Year in Academia at the 2022 PICCASO awards. He is also a judge for the National Cyber Awards and the Women In GRC awards.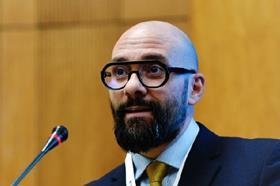 My Sessions
What Are 'Reasonable' Security Measures? It Depends.
Tuesday 6th June 2023, 11:45am - 12:30pm BST