Professor in Financial Crime, University of Cardiff
With an international reputation for excellence in policy-oriented research in financial crime, I have played advisory roles both nationally and internationally. My research has attracted funding (£1.61m) from InnovateUK, Economic and Social Research Council (ESRC), LexisNexis Risk Solutions, the City of London Police Force, the Royal United Services Limited, The Alan Turing Institute, ICT Wilmington Risk & Compliance, the France Telecom Group and the European Social Fund.

I have created, and edit Routledge's Law of Financial Crime Series. Collectively, I have published monographs, edited books and over 50 articles in internationally recognised journals. I have contributed towards two REF Impact Case Studies (2014 and 2021). Beyond academia, I have provided a series of counter-terrorism financing seminars for Cepol, Europol, EUROMED Police, NATO and several multinational telecommunication and financial services companies.

My work has been cited by the Sentencing Council, the Financial Conduct Authority, Public Safety Canada, the Law Commission, Law Commission, Australian Law Reform Commission, HM Treasury, the European Parliament, the Independent Reviewer of UK Terrorism Legislation, the Organisation for Economic Co-operation and Development, the House of Lords Select Committee on the Bribery Act 2010, the Scottish Select Affairs Committee, the Financial Services Authority, the Law Reform Commission of Ireland and HM Treasury Select Committee.

I have been invited to consult by the media including Bloomberg News, the BBC, CNBC, the Sunday Times, the Independent, the Wall Street Journal, Albawaba News, South China Morning Post, the Telegraph, the Financial Times, Wired, CITY AM, Business Insider and the Great British Breakfast Show.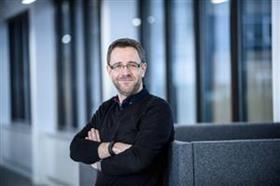 My Sessions
To exchange or not to exchange? That is the question
17 November 2022, 12:45 - 13:30 GMT