Group Head of Privacy, LeoVegas Gaming Plc
David Cauchi is a seasoned data protection practitioner with over 17 years of experience in the field. He started his career in data protection when he joined the Information and Data Protection Commissioner after graduating in Management in 2003.
Throughout these years he developed a passion and also expertise in the field, particularly in handling casework, investigations and audits, international and cross-border matters, providing guidance and raising awareness on data protection to the various sectors, including banking and financial services, online gaming, employment, law enforcement and regulatory bodies, NGOs, and also the public at large.
David was also actively involved in EU fora, in particular the Coordinated Supervision of EU large-scale information systems, having also served as Chair of the Schengen Supervision Coordination Group.
He moved to the private sector in 2020, where he leads the privacy function for an online gaming corporate. David is also a Certified Practitioner and Privacy Manager, having obtained the relevant qualifications from PDP Training and IAPP respectively.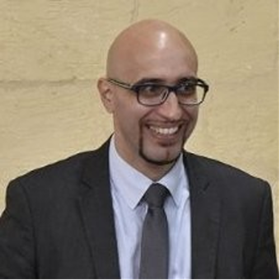 My Sessions
September 22, 2021 12:00 PM (BST)
DSARs Do Your Customers Trust You With Their Data?