Investigative Journalist & Phone-Hacking Whistleblower, former Mirror Group and News UK
The only way is ethics.
Investigative journalist Dan Evans is the ultimate tabloid gamekeeper-turned-poacher-turned-gamekeeper.
Dan Evans is a former Mirror Group and News UK journalist turned phone-hacking whistle-blower. He was, according to the venerable Mr. Justice Saunders, "unique" as the sole Witness of Truth for the Crown in Regina vs Coulson, Brooks, & Ors - the so-called 'Super-trial of the Century' - and principal witness for the Claimants in two behemoth High Court litigations.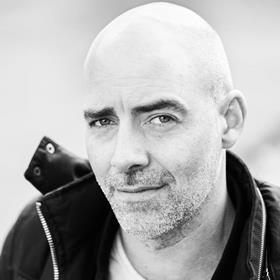 My Sessions
Keynote: The Only Way is Ethics, with Dan Evans, former Mirror Group and News UK journalist turned phone-hacking whistle-blower
16 November 2022, 10:00 - 10:30 GMT
Keynote: The Only Way is Ethics, with Dan Evans, former Mirror Group and News UK journalist turned phone-hacking whistle-blower
17 November 2022, 10:50 - 11:20 GMT