Associate, Baker & McKenzie LLP
Cristina focuses her practice on domestic and global privacy and data security. She provides advice to a wide range of clients in the healthcare space, including pharmaceutical and medical device companies, healthcare providers, financial institutions, sourcing providers, retail companies, online businesses, and other organizations on issues relating to healthcare privacy, domestic and global privacy, cross-border data transfers, behavioral advertising, and the preparation and implementation of broad-based privacy compliance. Cristina is well-versed in HIPAA and related issues, as well as GDPR and CCPA readiness, CPRA, CAN-SPAM, other US privacy and state medical privacy laws.
Cristina also regularly counsels clients on complex domestic and global data security events, including investigations of potential compromise, determining notification obligations to federal and state and global breach notification requirements, as well as response to related inquiries from government agencies and other parties. Cristina had advised companies on a wide range of data security incidents, including ransomware, HIPAA breaches, insider threats, phishing attacks, and access controls.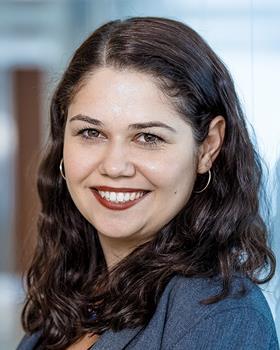 My Sessions
Privacy in Post-Roe USA: How the Dobbs Decision is Shaping Legislation, Regulation and Enforcement
26th January 2023, 18:00 - 18:45 GMT