Director of Strategy, Purpose PBC
Dr Corina Shika Kwami is a Renaissance woman working at the intersection of STEM, the arts and social impact. She has given keynote speeches and talks, designed strategies and interventions in the arts in innovation, future cities and sustainability in countries across the Americas, Europe, Africa and Asia. Kwami holds a doctorate from University College London and is currently Associate Director (Strategy) at Purpose leading the Voices Incubator curriculum. Her work cuts across the arts and sciences, music and dance in order to facilitate exchanges between these worlds. You can see her face on a screen on the Discovery Channel and Science Channel talking about the lessons learned from infrastructure in cities across the globe. She lives in London.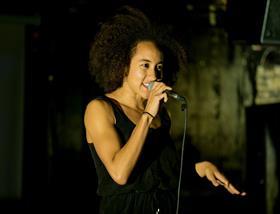 My Sessions
Does Every Business Need A 'Purpose'?
Wednesday 7th June 2023, 12:45 - 13:30 BST