Director of Financial Crime Operations, Ziglu
Claire has worked in financial crime prevention for 9 years, having ambitiously worked her way up from 'Analyst' to 'Director' over this period of time. She has held previous positions at Amazon, Cifas, WorldFirst and Jaja Finance, and currently works at Ziglu as Director of Financial CrimeOperations.
Last year, Claire was a finalist for a Women in Governance, Risk and Compliance Series Award for "Head of Financial Crime of the Year", as well as a finalist for two Tacking Economic Crime Awards; "Outstanding Manager/Director" and "Outstanding Young Professional".
Most recently, she was honoured to be awarded Director of the Year at the 2023 FinTech Awards. In July 2023 Claire was also honoured to be invited to be on VigiTrust's Global Advisory Board.
Claire is a seasoned public speaker both nationally and internationally on the subjects of internal and external fraud, disability and inclusion.In her spare time, Claire undertakes a part-time PhD in Criminal Justice Studies at the University of Portsmouth, looking at internal fraud within FinTechs, which she is due to complete in 2026.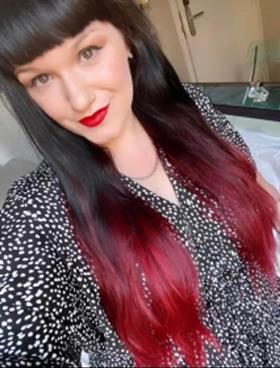 My Sessions
Money Mules - A trending Threat to Financial Services
Day 2, Thursday 19th October 2023, 15:30 - 16:00 BST
GRC Theatre