DPO & Privacy Manager, Dedalus
Currently the UK Data Protection Officer for Dedalus, a Global healthcare software company, which provides its services to over 6300 healthcare organisations as well as 5700 labs and diagnostic centres worldwide. Dedalus works across the whole continuum of care offering innovative and comprehensive solutions to support the digital transformation of the healthcare ecosystem. Responsible for the implementation of the privacy governance framework within the UK as well as ensuring ongoing compliance across the business.
Experience across both the public and private sectors having previously worked in information governance, risk and compliance roles for the Police and NHS.
Certified Information Privacy Professional (CIPP/E) with a degree in Law.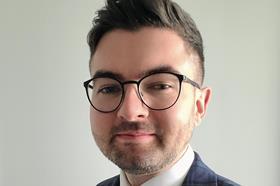 My Sessions
The Future of Privacy: AI, Emerging Techonologies and Beyond
Day 2, Thursday 19th October 2023, 14:00 - 15:00 BST
Privacy & Data Protection Theatre