Senior Manager, Operational Risk, Swiss Re
Candida is an experienced Operational Risk specialist in the Financial Services industry with over 12 years of expertise in risk management, spanning both first and second-line roles, particularly in Technology and Operational Risk. She previously served as a risk and resilience consultant at PwC, assisting clients in identifying and managing their risks.
Her career journey began in an unexpected way with selling houseboats. She has since come a long way, demonstrating remarkable resilience and determination. Her story serves as a powerful illustration of how one can overcome challenges and achieve success, even when starting from the most humble beginnings.
Candida's risk management experience across many roles has meant that she has had opportunity to oversee risk management for business continuity functions, assisted clients in the implementation and compliance of operational resilience regulations, and facilitated risk assessments in both domains. This experience uniquely positions her to appreciate and recognize the interdependence between these areas.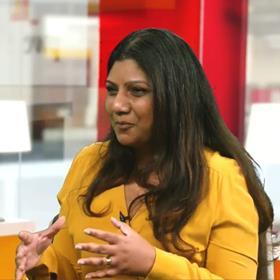 My Sessions
Bridging the Gap: the Vital Connection Between Risk and Operational Resilience
Day 2, Thursday 19th October 2023, 14:00PM - 15:00PM BST
RISK Theatre